Hammer Veneering
Veneer the whole world, without clamps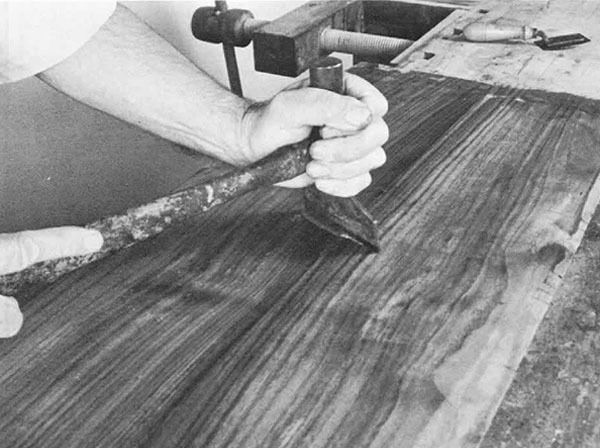 Synopsis: Hammer veneering is usually the easiest way to fix old furniture with missing or broken veneer, or air bubbles under the veneer, writes Tage Frid. He shares tips on the basics, outlines the equipment needed, explains how to veneer edges and large surfaces, how paper helps hold seams closed, scraping, and how to do all this without clamps.
From Fine Woodworking #10 
Hammer veneering is the old way of applying veneers to solid wood or to a plywood ground. The main tool is a veneer hammer, which is not used for hammering at all, but for applying pressure. The hammer has a very narrow face, so you can transmit the strength of your arms and the weight of your body to a tiny area of veneer. The veneer is held down by hot hide glue, which sticks as soon as it cools. You spread the hot glue on the ground…
Start your 14-day FREE trial to continue reading this story.