Bent Laminations
Slice and glue the wood to make it curve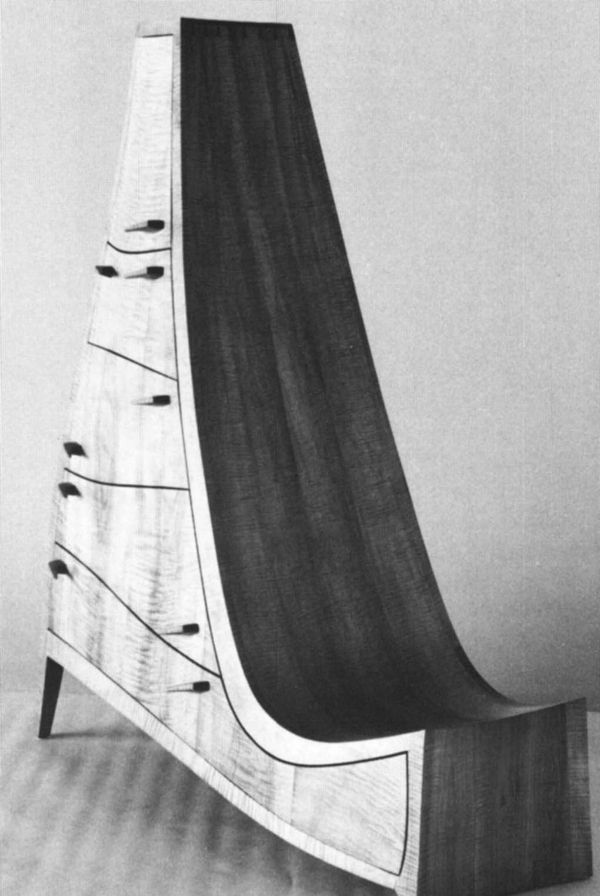 Synopsis: In this, the first in a series of articles about bent lamination, Jere Osgood focuses on basics, such as how laminations differ from veneers. Lamination is an economical way of achieving curved forms. Osgood explains how to forestall warp and offers general rules, such as keeping layers of the maximum thickness that will take the desired bend, as opposed to many thin layers, which risk surface unevenness. He recommends slow-setting glue for a lot of layers or for a large surface area, and talks about other glues for various purposes. The article includes information on building forms, and lots of drawings show how the wood bends during the different processes.
Samples of laminated wood have been found dating from the 15th century B.C. Lamination means a layering process. All the layers are aligned with the grain going in the same direction, and are held fast by a glue. Thin…
Start your 14-day FREE trial to continue reading this story.